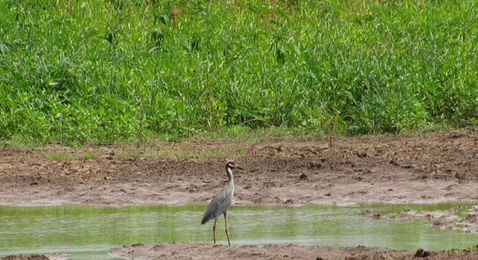 MAWPT
---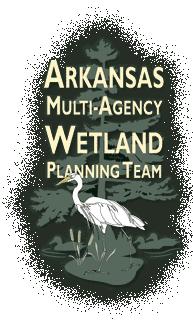 The Arkansas Multi-Agency Wetland Planning Team (MAWPT) is comprised of state agency representatives promoting wetland conservation through implementation of goals and objectives contained in the Arkansas Wetland Strategy. The Arkansas MAWPT has developed statewide and watershed level strategies that encourage voluntary, incentive-based conservation initiatives and consistent planning efforts. The hydrogeomorphic (HGM) classification and assessment of wetlands, Geographical Information Systems (GIS) watershed analyses, restoration and protection of unique wetlands, and educational outreach are key components to successful conservation and management of the wetland resources of Arkansas.
Statewide Planning Initiatives
State Wetland Strategy - Non-watershed specific evaluation of state-wide issues, objectives, institutional capacities, state resources, and recommended steps for implementation, monitoring, and evaluation to meet both state-wide and watershed objectives.
Wetland Planning Area Reports - Identification and prioritization of emphasis areas within the watershed in order to focus voluntary wetland preservation, restoration, and/or enhancement efforts (maximizing the effectiveness of limited funding resources).
The MAWPT consists of representatives from the following state agencies: Arkansas Natural Heritage Commission (ANHC), Arkansas Game and Fish Commission (AGFC), Arkansas Department of Environmental Quality (ADEQ), Arkansas Natural Resources Commission (ANRC), Arkansas Forestry Commission (AFC), Arkansas Highway & Transportation Department (AHTD), and the University of Arkansas Cooperative Extension Service (UACES).
Many scientists from both the public and private sectors have contributed their expertise and assisted MAWPT in the development of conservation planning tools and projects. Those cooperating organizations include:, University of Arkansas Center For Advanced Spatial Technologies (CAST), USDA Natural Resources Conservation Service, US Fish & Wildlife Service, Environmental Protection Agency, The Nature Conservancy, and the US Army Corps of Engineers.
The MAWPT has received continued support from the state and EPA since 1992 to:

(1) Address wetland issues and concerns (i.e. mitigation, BMPs, public outreach, education, etc.);
(2) Identify priority areas for restoration, protection, and enhancement through individual Wetland Planning Area reports;
(3) Evaluate existing state agency resources, responsibilities, and wetland programs;
(4) Provide recommendations for plan implementation in a State Wetland Strategy.